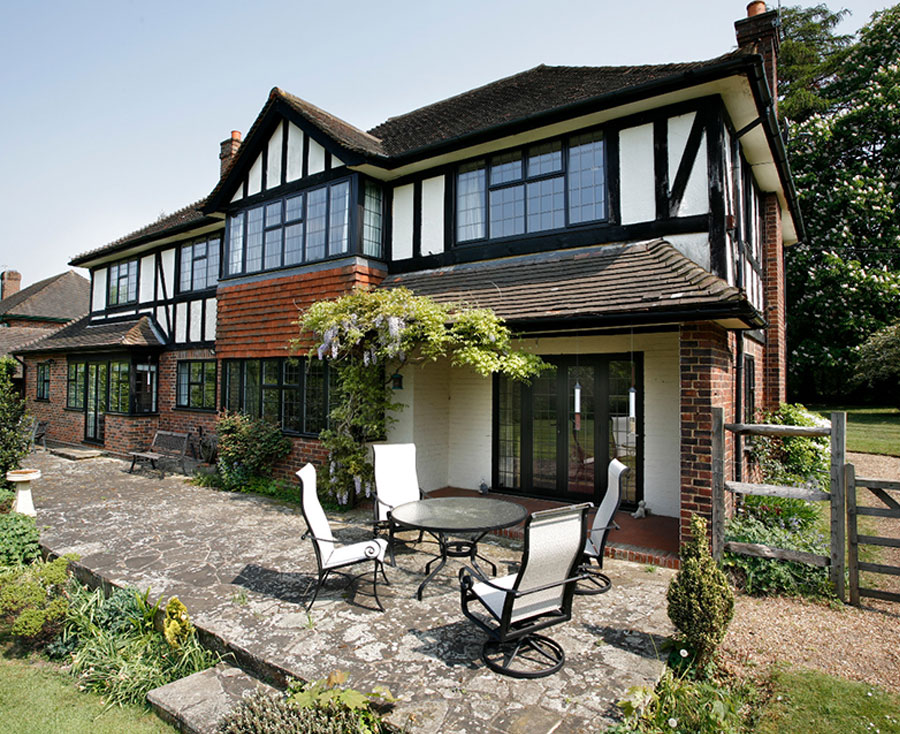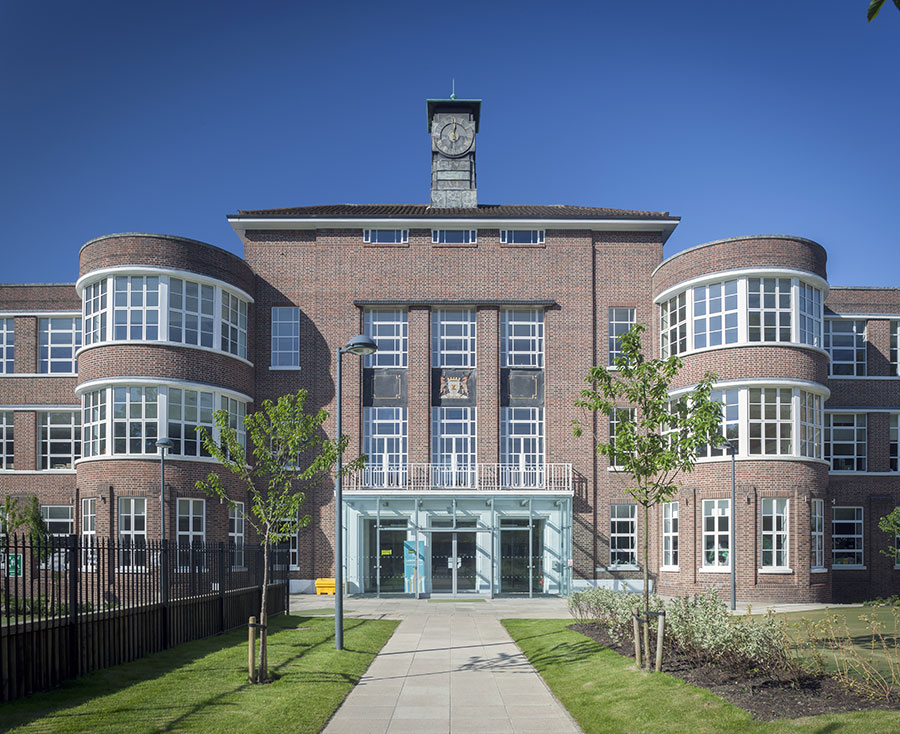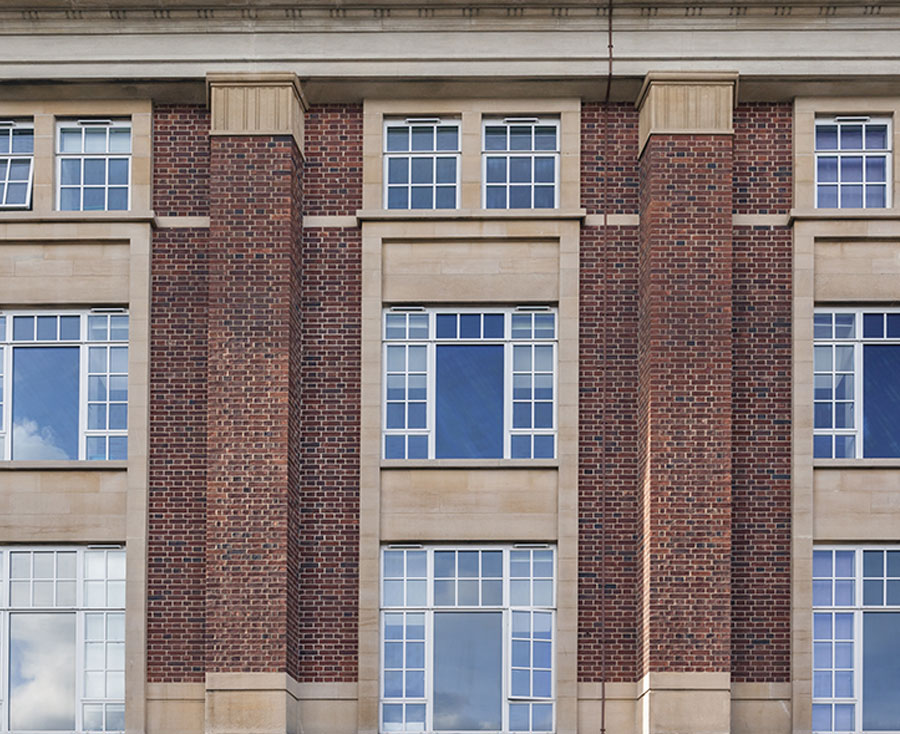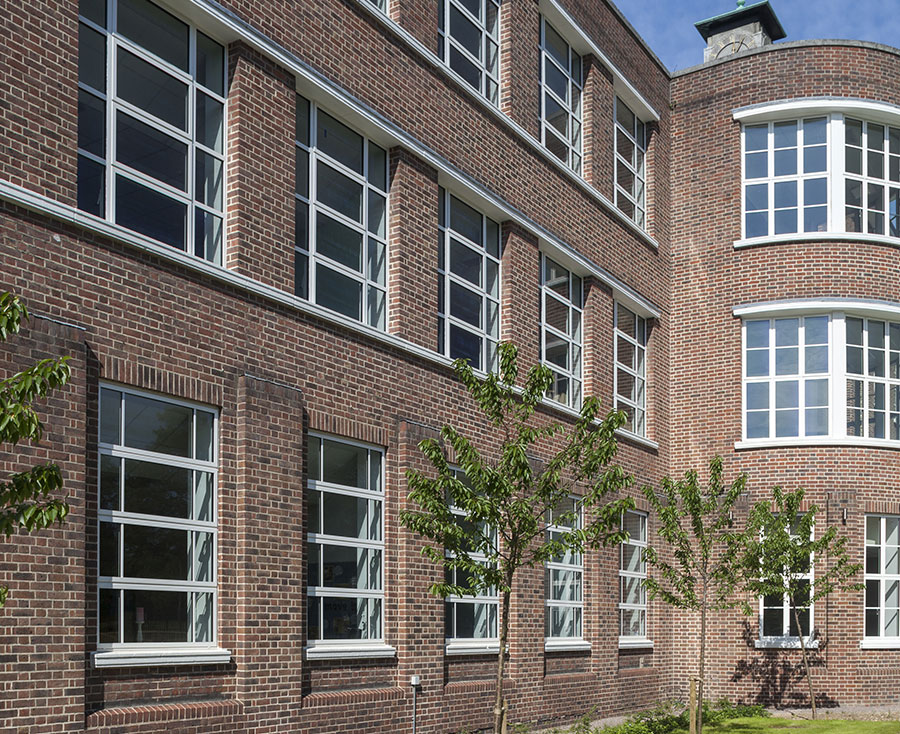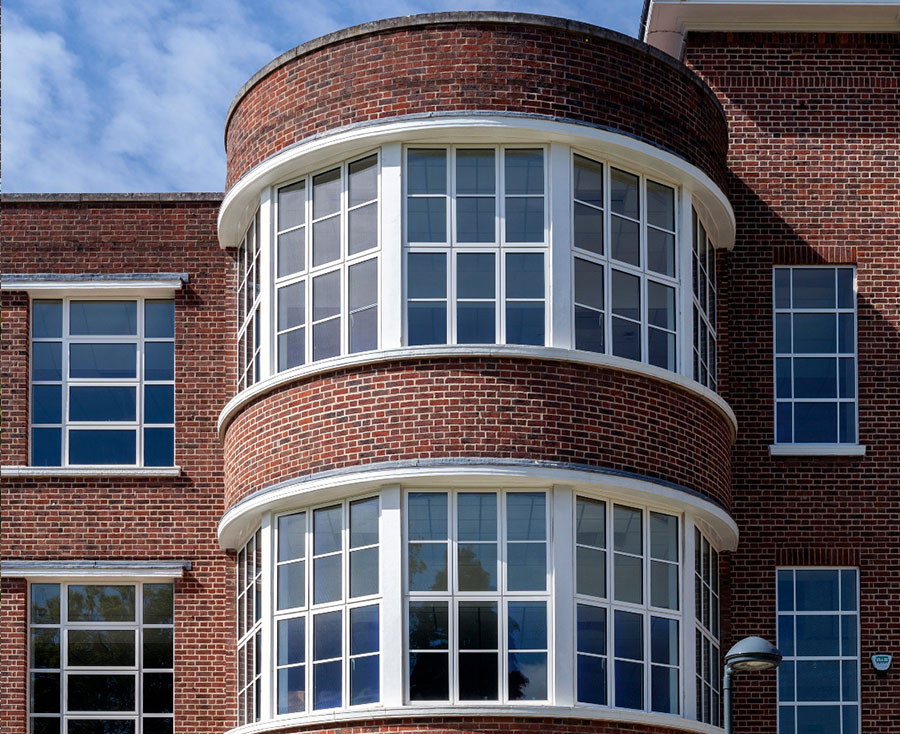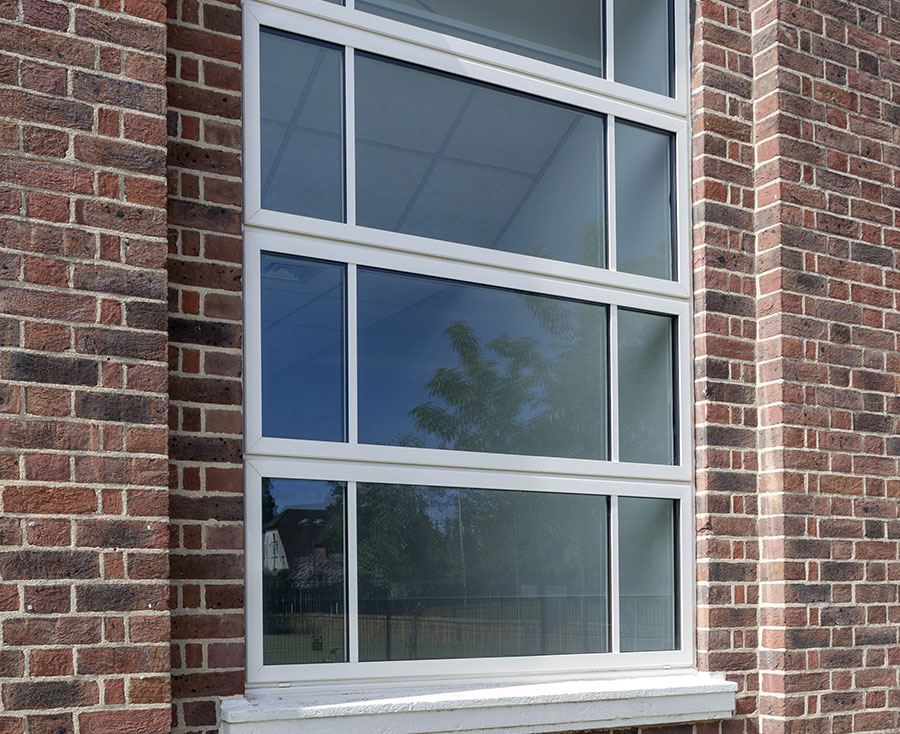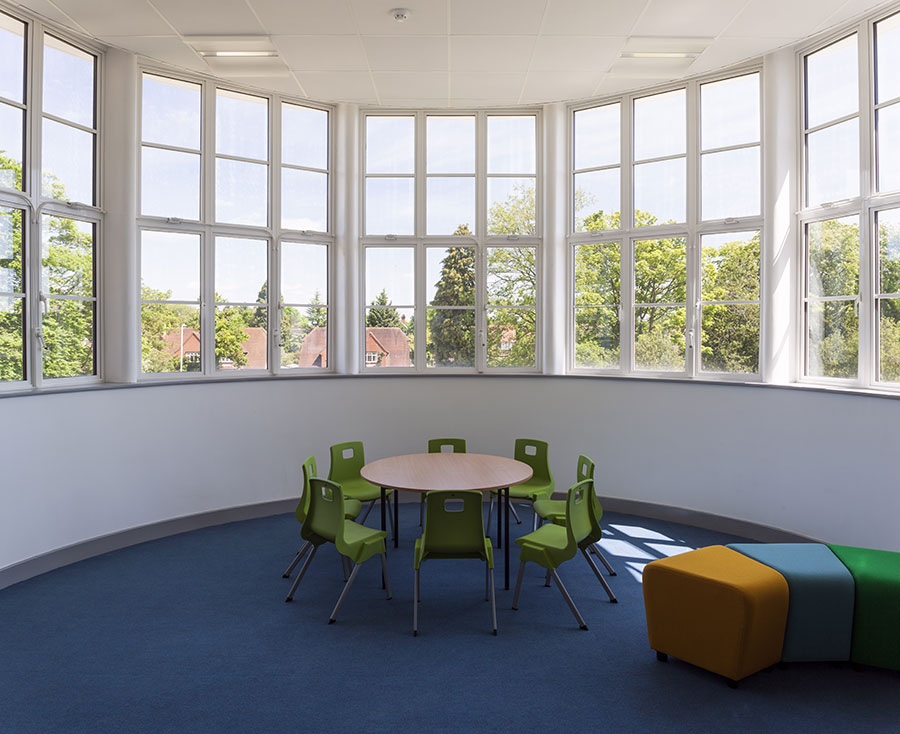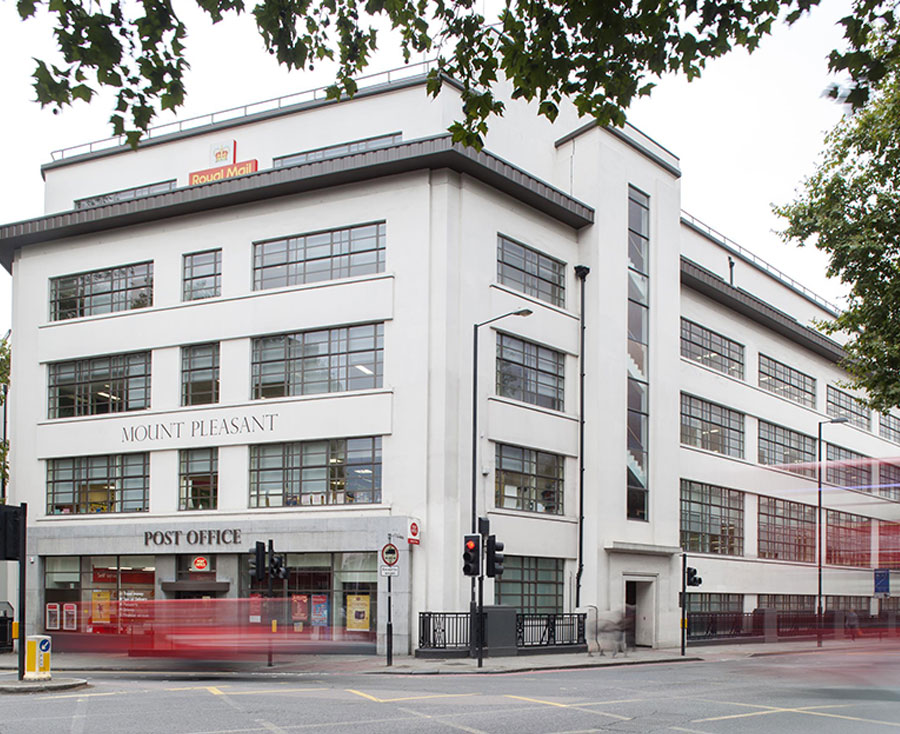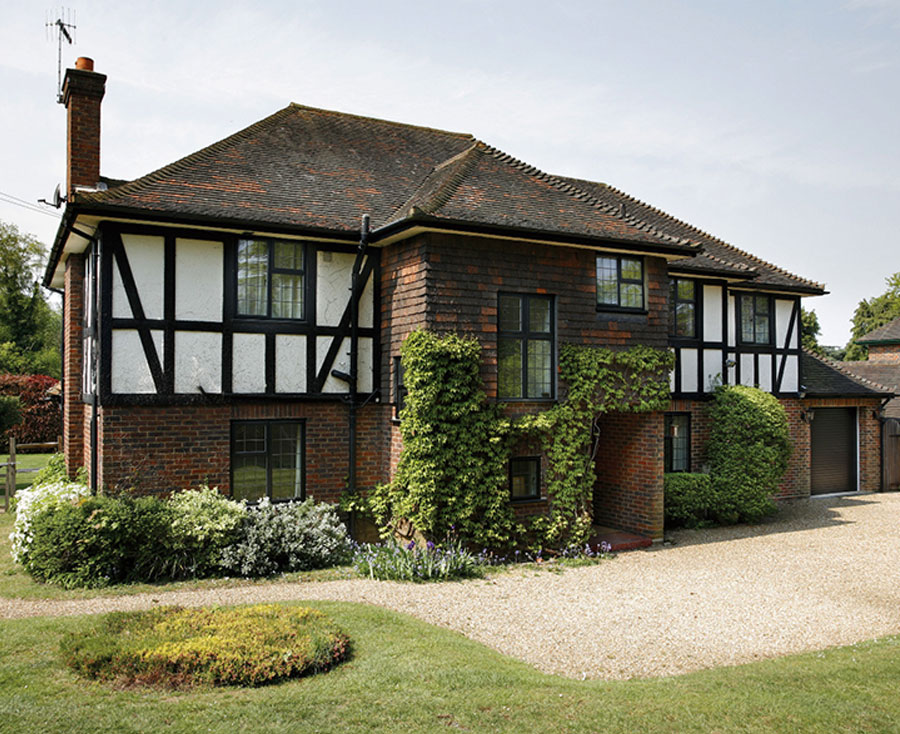 Alitherm Heritage Windows
---
Alitherm Heritage provides the ideal solution for heritage applications such as listed building renovations and large scale replica-refurbishment projects where planning constraints are to be considered. The window is designed to be built as a series of horizontal modules which can be stacked using horizontal couplers to form a multi-part window featuring a specially design drip bar between modules.
Alitherm Heritage profiles utilise Smart's innovative polyamide thermal break technology which creates a barrier between the cold air outside and the warm air inside. This technology significantly reduces thermal transmittance and enhances the overall U Value of a product and is designed to meet the exacting requirements of Document L 2010.
Alitherm Heritage products are available in a choice of standard or non-standard colours, including metallic, dual colour, Smart's Sensations textured, and Alchemy anodised effect finishes.
About Alitherm Windows
Specfications
Performance
Dimensions
We designed and developed the Alitherm Heritage ranges specifically to meet the requirements of refurbishment and renewal projects, particularly in sensitive planning areas. Ideal for Victorian and Art Deco projects, the range of commercial and residential windows and balcony doors are already proven in a wide range of renovation, refurbishment and heritage projects across the UK.
Providing a modern, like-for-like replacement for traditional materials, Alitherm Heritage is the ideal solution for projects where planning or design demands dictate the installation of sympathetic materials – even for listed buildings. The system has already been approved for projects in a number of Local Authorities (including the London Boroughs of Islington, Camden and Tower Hamlets, Watford Borough Council and Essex County Council) as well as Cadw, the Welsh Government's historic environment service. The Alitherm Heritage door and window ranges both feature the slim profiles and sight lines that are associated with traditional steel doors and windows.
However, the system's timeless elegance is also accompanied by the outstanding thermal performance of a modern aluminium system – each delivering a 'B' Energy Rating. Featuring slim, thermally-broken profiles, Alitherm Heritage windows are available in a number of formats, including fixed-pane, sash, top-hung and side-hung casement, pivot and tilt and turn. These different options may be installed in a combination of horizontal modules, which are stacked using our coupling options to form a multi-part window. Suitable for both single and double door application, Alitherm Heritage balcony doors are available in a wide range of sizes and are supplied with a multi-point lock mechanism as well as face-mounted finger thrown locking bolts. Both the window and door systems deliver a U-Value of 1.5 W/m²K, when installed with a suitable sealed unit, and are available in either single or dual polyester powder coated finishes.
Brand ...... Alitherm
Material ...... Aluminium Polyamide
Dual Colour ...... Yes
Thermally Broken ...... Yes
NBS Available ...... Yes
WER Rating ...... B
U Value ...... 1.5W/m²K (using 1.0W/m²K glass unit)
Document L Compliant ...... Yes
Kitemark ...... Yes
BS 6375-1:2009 ...... Yes
Side Hung Max Width (mm) ...... 600
Side Hung Max Height (mm) ...... 1400
Top Hung Max Width (mm) ...... 1400
Top Hung Max Height (mm) ...... 1400
Fixed Max Width (mm) ...... 2100
Fixed Max Height (mm) ...... 2100
Single Door Max Width (mm) ...... 900
Single Door Max Height (mm) ...... 2100
Glazing (mm) ...... 24, 28, 32 & 36 double or triple glazed units
Frame Depth (mm) ...... 47
Typical Sightlines (mm) ...... 59
Windows & Doors Configurations
---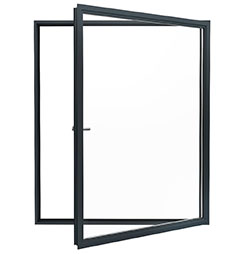 Open-out Casement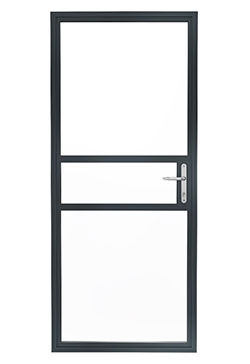 Single Door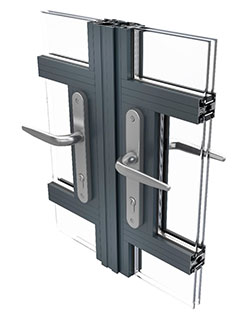 Double Doors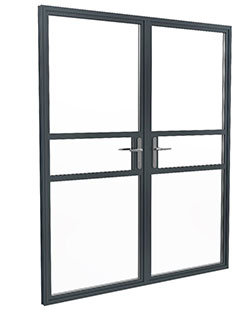 Double Doors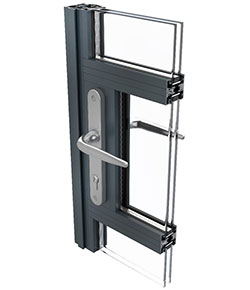 Single Door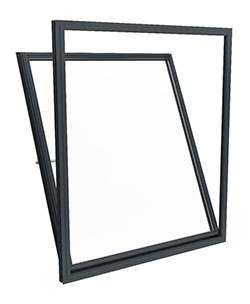 Tilt Turn